iPhone GUI Photoshop template for test riding your designer backgrounds
People have been customising just about every type of  background they can get their designers mitts on for as long as I can remember, from your bog standard PC down to your favourite handheld device. One of my favourites to jazz up is the iPhones background, because it brings great personality to the front of your phone.
It's all well and good creating a beautiful looking design and popping it on the phone to only find out that it's being covered up by the clock or the "slide to unlock" bar. So I've conjured up two pixel perfect templates for you to download so you can see if an important part of your design is being hidden by the GUI.
All the layers in both PSD's are marked up so you know exactly what each layer is for.
1. Just the screen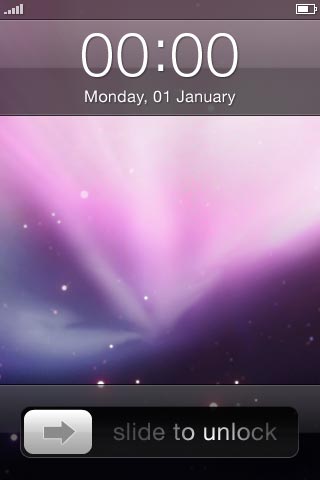 This is scaled to 100% of the download but this is a much lower quality version as it's saved for the web, the version you'll be getting is nice 'n' shiny!
This template will restrict your view to just the iPhones screen, it's even a good place to start when you just want to grab the size of the iPhones background to doodle on as I often forget it. You can even move the highlight on the "slide to unlock" bar if you un-link the "Highlight" layer in the "Footer" folder.
2. The whole shebang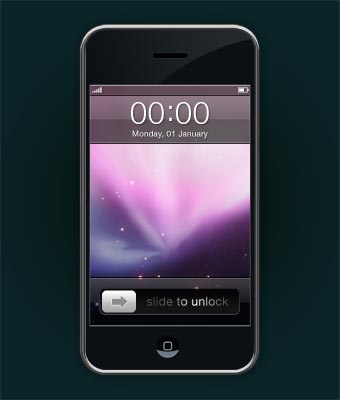 With this template you'll be able to get a real clear view of what the background will look like with the piano black top and bottom panel. You might even be able to cheekily squeeze this down into an icon.
I hope you find these templates of some use, if you do, just leave a comment below - it'll let me know my work wasn't done in vein. Also, pass the link on to all you iPhone possessing friends as they might find it useful too.